School Grounds Bioblitz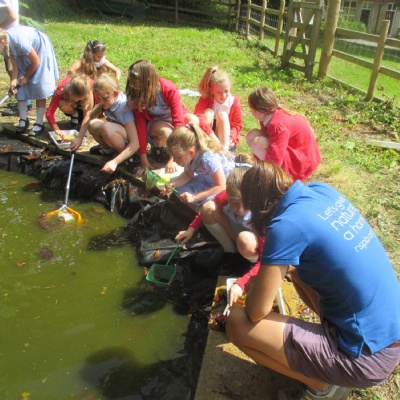 Gemma Dunn from RSPB revisited our school to lead Pine, Oak, Sycamore and Beech classes in a Bioblitz in the school grounds.
We had lots of fun exploring the orchard and pond-dipping in the school pond. We were amazed at how many different things are now living in the pond. We found lots of pond-skaters, water-boatmen, frogs and tadpoles and also several newts and newt tadpoles .