Bee Keeping by Chloe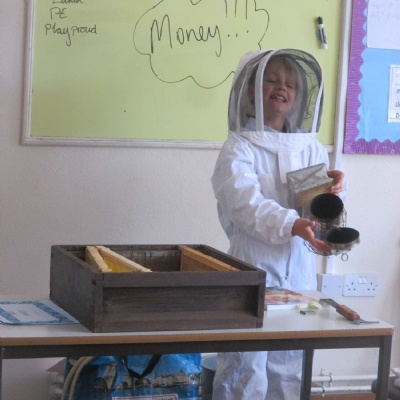 Chloe in Pine class talked to her class about her bee-keeping.
Chloe told her classmates in Pine class all about her interest in bee-keeping. She showed a powerpoint presentation she had made all about the different types of bees that live in a hive and showed the equipment she uses including her bee-suit and sections from a hive. She then led a question and answer session when her classmates asked her questions to find out even more about the bees life-cycle and how the different bees in a hive work together to produce honey.