Links with Nepal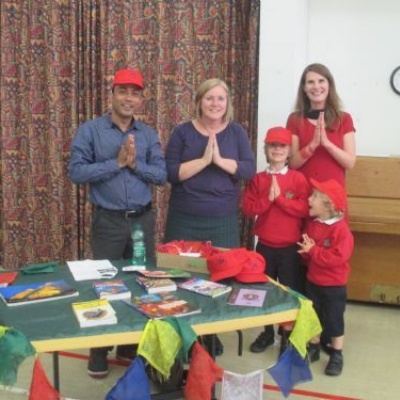 Following on from our Nepal afternoon in October, Mr Kiran Bohara, our contact link in Nepal, took back the gifts presented to him and shared them with the teachers at our link school, Pushpasadan Boarding High School in Nepal.
The school sent us the following message –
'Namaste and greetings. We received the beautiful gifts containing lots of love from you and your children of school through Mr. Kiran Bohara when he visited our school after one week of his return from U.K. We have no words how to express our gratitude for keeping us in your hearts, though we have been a bit slow to express our love to you. I, on behalf of the children and school family thank you a lot for remembering us. Mr. Bohara updated us with the event that occurred in your school at his visit.
Give our love to your all children at school. We will update you with our activity reports very soon. Hope some students of ours will write some messages to you. For now, please find attached the snaps of gift handing over to us by Mr. Bohara.
May God bless you all with all prosperity and happiness. We also wish merry Christmas and a happy new year 2017'
We look forward to developing our friendship further in 2017!