The Great Yealmpton Potato growing competition.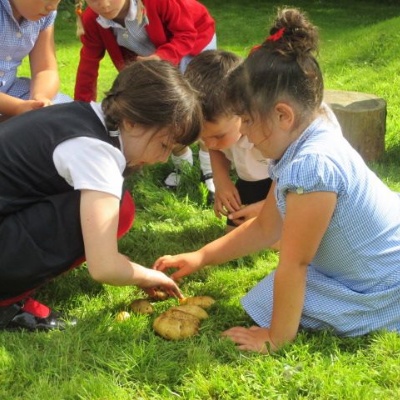 Each class has been growing potatoes as part of a whole school potato growing competition.
In April, each class planted 2 potatoes. They have been watering their potato plants over the Spring and Summer and this week they have been digging up their potato harvest to find out how many potatoes they have grown. The children have been sorting, counting and weighing their potatoes. On Saturday, the potatoes were entered into the Yealmpton Annual Garden Show after which they will be cooked as part of our school dinners by Mrs Dean.