Pilgrim Pete Visits Yealmpton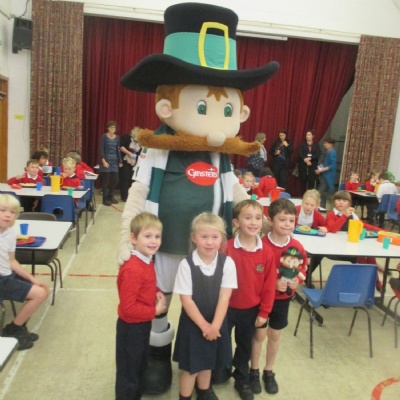 As part of National School Meals Week, we put on a Thanksgiving lunch for The Pilgrim Fathers/
As part of the campaign 'Who's coming to Dinner' the kitchen hosted a 'Thanks Giving' lunch on Wednesday 15th November to remember the first harvest of the Pilgrim Fathers who settled in Cape Cod Hope.
We harvested our vegetables from the school gardens, and using other local produce.
Pilgrim Pete from Plymouth Argyle joined the children for lunch to add to the occasion.