Forest Schools Week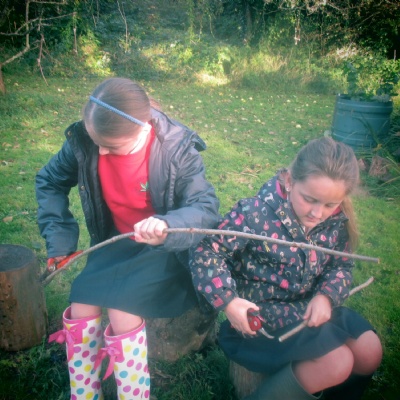 This week was our autumn Forest School week. Each class has visited the orchard with Mrs Collins, our Forest School leader. They have learned new skills, worked safely with tools and taken part in team-work activities, creating things using natural materials.

Beech class made stick men.
Elm class made beads from elder twigs and branches.
Pine class made A-frame shelters using sticks, twigs and many other natural objects from around the orchard.
Oak class made wooden badges. They used a hand-drill in pairs and attached string using a lark's foot hitch.
Chestnut class used clay and twigs to make hedgehogs.